Statutory Services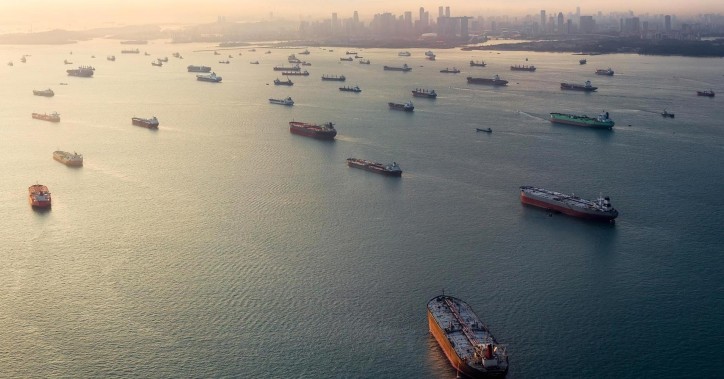 Vessels involved in international trade must conform with the international regulations on safety, security and environmental protection contained within various IMO (International Maritime Organization) instruments. The implementation and enforcement of these regulations are under the responsibility of each Flag State which may delegate all or part of its powers to Recognized Organisations (ROs) such as Class ARS. Moreover, as ships become bigger and more complex, only classification societies like Class ARS have the necessary technical skills to inspect and survey them wherever they operate, with a highly competent worldwide network.
Class ARS issues following certificates as on behalf of MONGOLIA,TANZANIA and SAMOA flag administrations ;
Cargo Ship Safety Construction Certificate (CSSC)
Cargo Ship Safety Equipment Certificate (CSSE)
Cargo Ship Safety Radio Certificate (CSSR)
International Load Line Certificate (ILL)
International Tonnage Certificate (ITC 69)
International Oil Pollution Prevention Certificate (IOPP)
International Air Pollution Prevention Certificate (IAPP)
International Sewage Pollution Prevention Certificate (ISSP)
ISM Code (Document of Compliance (DOC) & Safety Management Certificate (SMC)
ISPS Code (International Ship Security Certificate (ISSC)
Crew Accommodation Inspection Certificate (CAIC)
Fishing Vessel Safety Certificate (FISVEL)
Safety Certificate for Vessels Under 500 GRT
Radio Certificate for Vessels Under 300 GRT
Authorization for Grain Loading Certificate (Grain)
International Maritime Solid Bulk Cargoes Certificate (IMSBC)
International Maritime Dangerous Goods Certificate (IMDG)
Passenger Vessel Safety Certificate (PASAC)
Pleasure Vessel Safety Certificate (PLECE)
International Pollution Prevention Certificate for the Carriage of Noxious Liquid Substances in Bulk (NLS)
International Certificate of Fitness for Carriage of Dangerous Chemicals in Bulk (IBC)
Certificate of Fitness for Carriage of DangerousChemicals in Bulk (BCH)
International Certificate of Fitness for Carriage of Liquefied Gases in Bulk (IGC)
Certificate of Fitness for Carriage of Liquefied Gases in Bulk (GC)
Antifouling Certificate (AFS)
Special Purpose Ship Safety Certification (SPS)
High Speed Craft Safety Certification (HSC)
Caribbean Cargo Ship Safety Certificate (CCSSC)
Maritime Labour Certificate (MLC 2006)
You may download application form regarding statutory certification here.